Ideas with special quality
As a family business, METTEN Stein+Design is not orientated in short-term trends and quick successes. We think and work in larger dimensions. We are attending clients and planners in project business for over 80 years. With customized solutions as required. With high quality for special product properties. And with a timeless design for lasting impressions.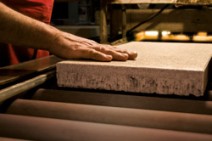 The first step to the desired solution is the huge variety of different concrete blocks and natural stones in our range. Whether diamond brushed, finely ground or of course rough, whether small or large, whether earthy or metallic - there are practically no limits to your ideas with the listed products. If your ideas and specifications require completely new products, we will develop them for you.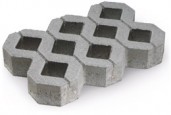 Inspired by the ideas and visions of the architects and planners we are always driven to new innovations and we continuously carry out active basic research on materials and processes - always with exciting results. The grass paver was the first pioneering development from METTEN in 1969 and is still the bestseller in its category worldwide. Many other patented ideas have followed since then.
Our innovations are characterized by your creativity and the protection of our livelihoods. With EcoTerra® a new generation of concrete block is placed on the market. And from 2020 onwards, we will set an example: The first concrete block without cement in the face concrete reduces CO2 emissions by around 20% per square meter.

We look forward to the next idea, which will be developed and produced in Overath. From here, it starts to the 25 countries worldwide from where we and our partners deliver stones of special quality. We are incredibly glad to get to know your next idea.